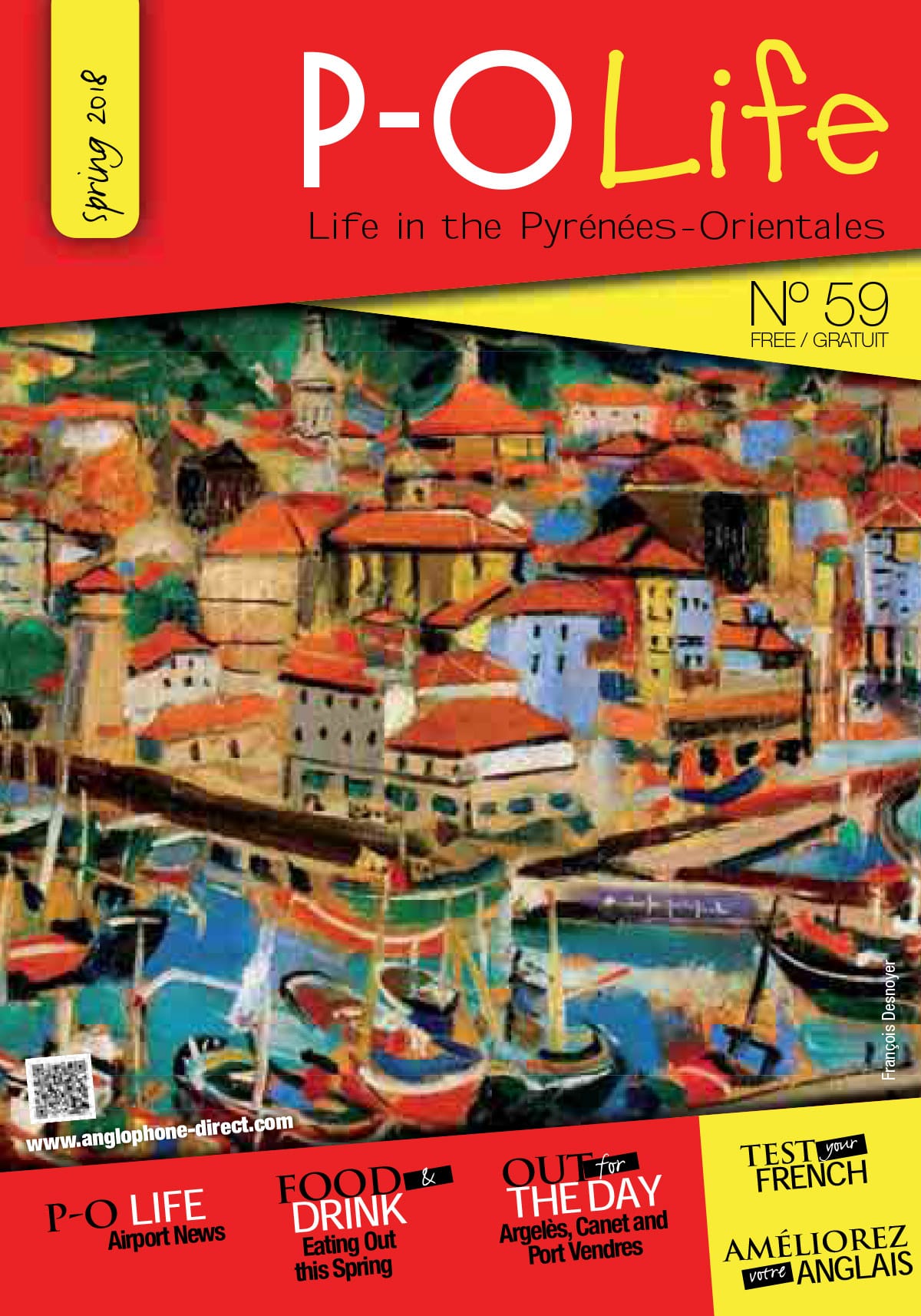 P-O Life is a quarterly free colour magazine launched 2005 by Kate Hareng in Perpignan for English speakers in Pyrenees-Orientales that distributes 9,000 to 11,000 copies per issue. Each issue includes local news, what's on and a directory of local businesses.
…
…
Le Sun was a quarterly free colour magazine launched 2006 by Laurence Boxall in Nimes that extended its coverage from Languedoc to Provence region. Each issue included a directory of English speaking clubs/associations, religious groups and bookshops. Autumn 2018 was the final print edition but the legacy web site remains.
…
Aude & Ariege Flyer was an e-mailed newsletter launched 2008 by Steve Hedges in Limoux e-mailed every fortnight to 3,450 readers. Informative and witty commentaries and local news. The web site disappeared in 2019.
…
Destination Occitanie is a free colour magazine in English produced irregularly by the Occitanie tourism office. It used to be available as a PDF download but the web page disappeared after the organisation's domain was changed in 2018. Includes useful maps and leisure activity suggestions.
…
…
At the local level, each departement has a tourism operation that produces publications. For example, Aude: Cathar Country is a free colour magazine in English produced by Aude tourism office annually that comprises 50 pages of maps, beautiful photos and leisure activity suggestions which is also available as a PDF download. A wider range of tourism magazines in French for Aude can be downloaded as PDF's here.
Larger towns produce tourism magazines too. A 60-page 'Touristic Guide' [??] colour magazine for 2019/20 in English by Carcassonne tourism office is available as a downloadable PDF here.